Lab Test
We randomly select items each month for testing in different sectors from Intertek Testing Services Hong Kong Ltd (www.intertek.com). These tests ensure that our products meet quality, health, environmental, safety, and social accountability standards for global market.
EN71-(1-3) TEST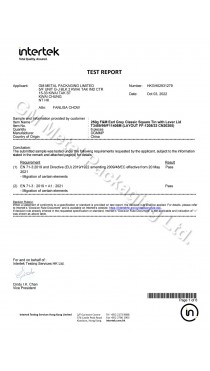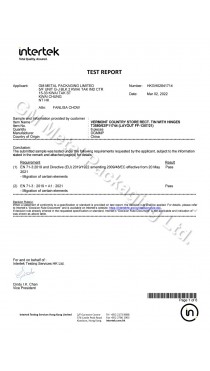 The general provisions of the EU Toy Safety Directive define what constitutes a toy, outline technical documentation requirements, and establish production control and more. Chemical requirements of the EU Toy Safety Directive, which include restrictions on toxic elements, certain fragrances and use of CMR chemicals, were effective July 20, 2013.
• EN71-1 Mechanical and Physical Properties
• EN71-2 Flammability Requirements
• EN71-3 Migration of certain elements
ASTM TEST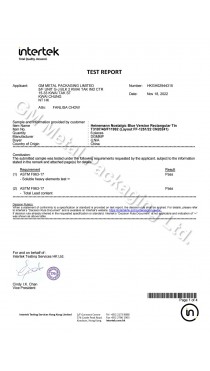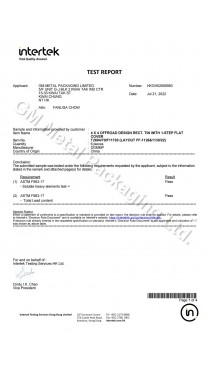 Covering the procedures for testing and classification of materials of every sort with United States standard.
ASTM chemical analysis capabilities and expertise include quality control, trace analysis, ultra-trace analysis, contamination identification, purity and component testing, formulation, troubleshooting, and more. ASTM committees which focus on diverse chemical analysis methods.
ASTM details: http://webstore.ansi.org/RecordDetail.aspx?sku=ASTM+F963-11
REACH TEST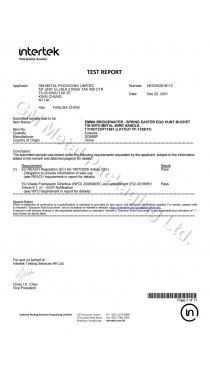 To ensure that chemical substances found in everyday products are safe to human health and the environment, the European Union enacted the REACH Regulation to control potentially hazardous substances. Under the REACH Regulation, 168 Substances of Very High Concern (SVHCs) must be identified and disclosed. (Last updated: 20 January 2016)
Reach SVHC list: http://echa.europa.eu/web/guest/candidate-list-table
Others TEST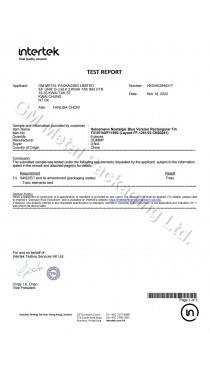 Cadmium content requirement in Commission Regulation (EU) No. 835/2012 amending
Annex XVII Item 23 of the REACH Regulation (EC) No. 1907/2006, acid digestion method
was used and total Cadmium content was determined by Inductively Coupled Argon
Plasma Spectrometry.
94/62/EC and amendment 2005/20/EC & 2013/2/EU Directive on packaging and
packaging waste, acid digestion method was used and toxic elements contents were
determined by Inductively Coupled Argon Plasma Spectrometry, and Hexavalent
Chromium content was determined by UV-Visible Spectrophotometry.
Plastic products tested for Bisphenol-A include feeding bottles, drinking cups and many products according to EN for child use and care articles, and for packaging materials according relevant regulations. Migration of BPA shall not exceed 0.6mg/kg, as regulated in the EU 10/2011 Regulation for plastic products and articles intended to come into contact with food.
Although we are recommend secondary packaging, we will testing BPA to ensure the safety of our tins.
Displaying 1 to 4 of 4 (1 Pages)